Are you considering using a diamond ring or other diamond jewelry to get an asset-based loan but are concerned your jewelry won't be accepted as collateral because it's not in perfect condition? Don't worry, loan amounts for asset-based loans are determined by the wholesale value of the item and the current condition of the item factors very minimally into this value.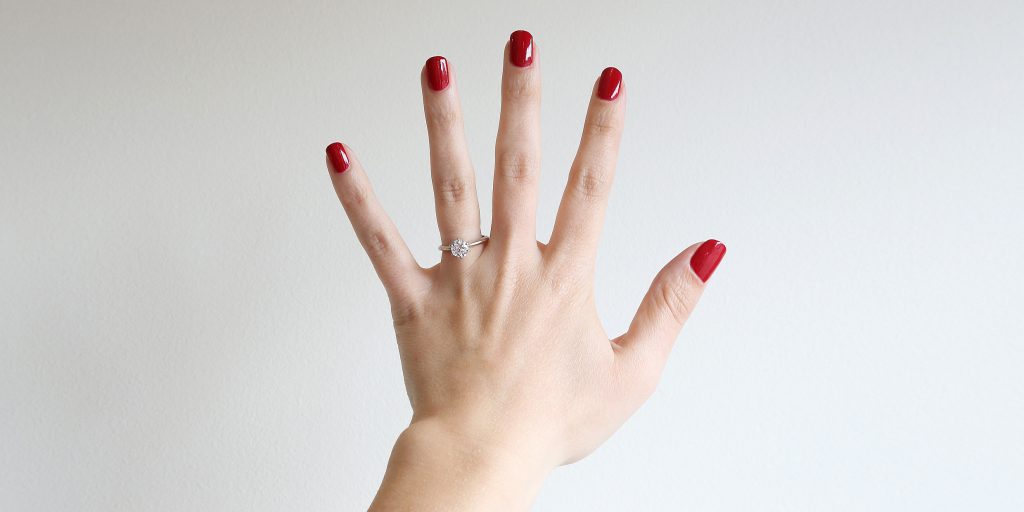 Superficial v. Substantial Imperfections
Over time jewelry will begin to show signs of wear including scuffs, scratches, and discoloration. Many of these are superficial imperfections and are easy to fix so they are not factored into the loan amount. More substantial imperfections like cracked or chipped diamonds, broken watch parts, or pieces that need to be replaced will affect the loan amount.
Diamond Solitaire Loan Example
The following ring loan example is a GIA graded 1.15CT diamond solitaire that is an F/IF in quality.  On first glance, this ring does not look like it would qualify for a substantial loan. The rhodium finish of the white gold setting is wearing off and has turned the ring yellowish. It also has a lot of little scuffs and scratches on the band. However, the center diamond is nearly perfect. It is two grades from a perfect color grade and only one grade from a perfect clarity grade.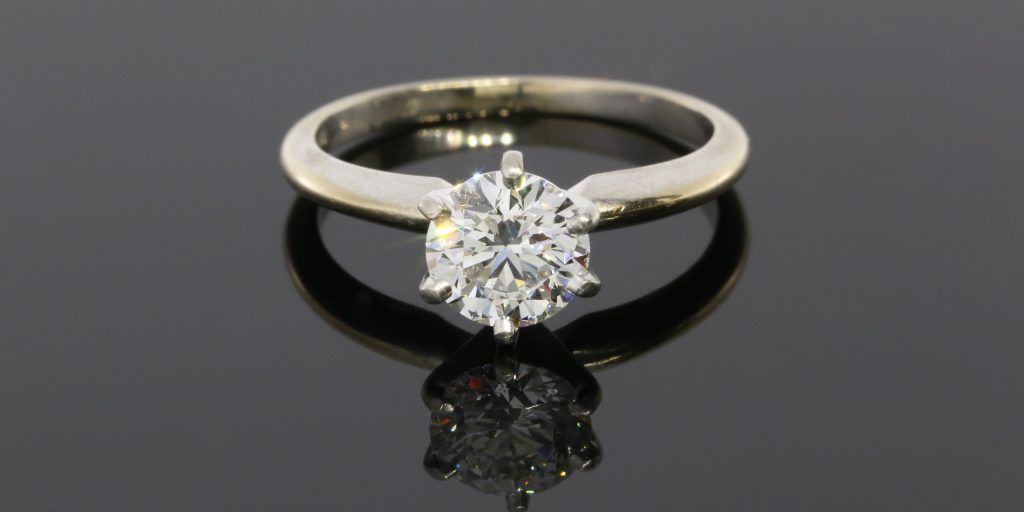 Capetown Capital Lenders was able to loan $6,500 for this diamond solitaire. The wholesale value of the diamond is what determines the bulk of the loan amount for this jewelry-backed loan.
GIA Certification
The client was also able to include the GIA certificate for the center diamond which also added to the total loan amount. Not only do diamond certificates add to the evaluation value but they help make the process even easier and quicker.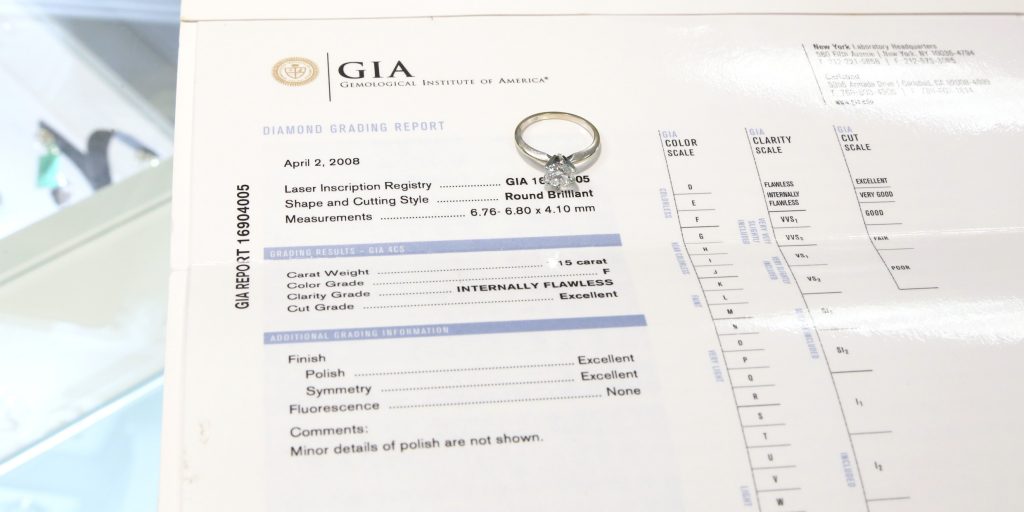 Capetown Capital Lender provides jewelry-backed loans for clients looking to unlock the liquidity in their jewelry without selling. If you have some diamond jewelry you would like to use as collateral for an asset-based loan, get started today by filling out our simple Jewelry Collateral Loan Form. Or give us a call today at 855-342-2262.